7. Follow the same instructions to the other side with mirror image.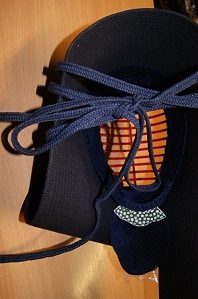 8. After both Men Himos are behind Men make a knot.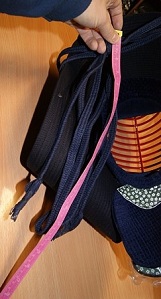 9. Pull the knot loops so the Men Himo ends will be same level then knot loops ends.
This should be maximum 40cm when wearing the Men.
Cut the Men Himo if needed.
Make new loose ends –> open ends for 3-5cm, take atleast 2 threads and pull them thru in middle of first solid crossing of Men Himo and wrap around, make a tight knot.